Thank You For Attending The 2013 Texas Labor Day Meeting
First, we'd like to thank the gospel preachers, especially Ronny for helping us conduct this meeting each year. This is, after all, a gospel meeting. We appreciate these men for their faithfulness to the scriptures and for their work. You'll find the audio of their sermons here.
Next, we'd like to thank all the out town visitors. Traveling to meetings such as this can be an expensive proposition. We realize you sacrifice not only your finances, but also your time to make this meeting part of your annual plans. You contribute greatly to the success of this meeting every year. We hope you and your family are benefited by attending and we hope you'll come back again next year. And tell others, too!
Thank you to our sister congregations throughout the DFW area. Your faithful service, attendance and encouragement are priceless support to the Fossil Creek congregation and to this meeting. We pray the Lord's blessing on your congregation and the work each of you do for the cause.
Thanks to the brethren of our congregation. A spirit of cooperation prevails among us and we're thankful to God for that. A meeting such as this can't happen without the work that often goes unnoticed. Brethren must attend the many details in order to conduct this meeting – "thank you" for the meals cooked, the car trips to the airport, the homes opened to extend hospitality and so many other necessary actions. We're blessed by your efforts.
Finally, thank you to the Grapevine Convention Center, the Comfort Inn and the City of Grapevine for providing us with the facilities necessary to make this meeting a success. We're happy to have you as a partner to help us conduct this meeting each year. Lord willing, we look forward to many more.
We hope you'll make plans to attend the 2014 Texas Labor Day Meeting
Here are some details you'll need as you make your plans.
Ronny Wade has been commissioned by the congregation to conduct each worship service. All the services are conducted at the Grapevine Convention Center in Grapevine, Texas. Lord's Day morning services are conducted at all area congregations. Consult your church directory for more details.
Hotel Accommodations
Here is a list of hotels in Grapevine.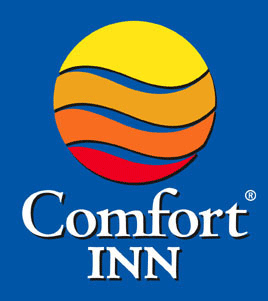 The Comfort Inn continues to be our host hotel and once again they've graciously offered us a discounted rate. They are directly south of the Convention Center making their location especially convenient. Call 817.329.9300 and identify yourself as attending the Texas Labor Day Meeting.
Click here for more information (including a Google map) about the accommodations at The Comfort Inn.
That list of area hotels will have accommodations to fit any budget.
The City of Grapevine, Texas
Thanks to the City of Grapevine for the ability to rent the Convention Center annually. Grapevine is a great location for the meeting and we're pleased to be able to continue the meeting at this same location each year.
You can find additional hotels and local attractions at the Grapevine Tourism website.
You can also keep up with us at Facebook.