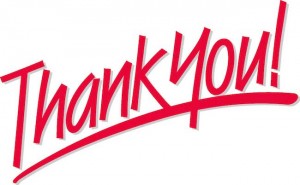 The congregation at the Fossil Creek Church of Christ, host of the annual Texas Labor Day Meeting, thanks everybody who attended for making the 2016 meeting all that it was.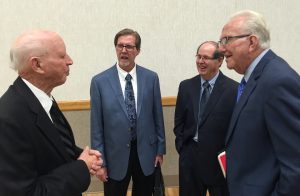 First, thank you to the preachers – Billy Dickinson, Jerry Dickinson, Johnny Elmore, William St. John, Bruce Roebuck, Shahe Gergian, Kevin Presley and Ronny Wade – for delivering excellent gospel sermons that challenged us, encouraged us, exhorted and rebuked us. Saints are made better by hearing God's Word. And the Truth is delivered to sinners, giving us all the opportunity to be freed from sin. We pray that anybody not yet in the body of Christ, His Church, will think on these sermons and obey the Truth. And we pray all Christians can return home encouraged in the fight.
Next, we'd like to thank all who led songs and worded the prayers. As with all God authorized worship, these two components help us fulfill our duties to God. Both serve to give God the glory He so deserves, but they also inspire us to greater fidelity in our service. A special thanks to Kevin for providing the songbook, Ceaseless Praise, to use during the meeting.
We also want to thank YOU for coming to attend the meeting. Families go to great expense to take time off, to travel, stay in hotels, dine out and all the miscellaneous expenses that go with taking a trip. Thank you for investing your time, effort and money to attend the meeting.
A special thank you to the young people who attended this year. The Lord's Church is blessed with many young Christians. Meetings such as this one provide an opportunity for them to get to know one another better and to realize there are other faithful young people serving God. We hope the young people will continue to grow and learn more of God's Word so they mature in the Faith and help their home congregation become stronger. Be strong in the Lord. Stand fast. Those of us who are older encourage you to guard your heart and behave as God wants. We heard good reports this year and we applaud you for living godly lives.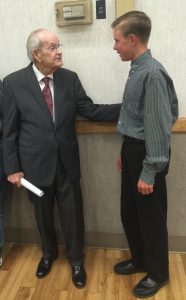 Thanks to Ronny for assisting us each year. He holds a special place in our hearts at Fossil Creek. In the years prior to 2000 as our congregation was diligently working through the process of establishing the eldership, Ronny served as our guide and help. Through the years he has preached from our pulpit many times, encouraging, exhorting, rebuking and doing what gospel preachers do each time they serve a local congregation. We thank him for helping us conduct this annual meeting.
Finally, we'd like to thank the staff of the Grapevine Convention Center and the Comfort Inn, our host hotel. These two facilities are crucial to our ability to conduct this meeting as we do. We thank them for their help.
Pray for each other. Pray for the work. Pray that the Truth may continue to have bountiful opportunities to go forth into all the world.
We hope you'll include the 2017 Texas Labor Day Meeting in your plans next year. Lord willing, we'll see you then.